Ellen Reiley and Joseph Lawson McCord
The Bible pages of Joseph Lawson McCord and Ellen Reiley were sent to me by Marti Katz of Haymarket, Virginia who is researching the genealogy of her husband. She is currently querying the McCord Family researchers for more data on her husband's branch of the McCord family and would be happy to correspond with anyone else about the family at her email address: Marti1028@aol.com . The current thoughts among our researchers is that this is probably the CX branch of the McCord Family (out of New York) but that could change as Marti does further research on John C. McCord's origins (Joseph's father).
Joseph Lawson McCord was the son of John C. McCord and Isabella Lawson whose Bible pages are also on our website. Joseph and his wife, Ellen, had seven children but only three of them reached adulthood. Marti names the three who reached adulthood as James Anderson McCord (m. Susan Hester Fitzgerald), Catherine Frances McCord (unmar.) and Sarah Belle McCord (m. John Henry "Harry" Mackie). Catherine McCord lived with the Harry Mackies all of her life.
Marti also sent us pictures. They are sure that the female is Ellen Reiley because the adult photo was positively identified by an elderly aunt of Marti's. They believe the male is Joseph Lawson McCord but we have no positive ID. Two of the pictures are faded and Joseph's has several blemishes. We have attempted to improve the fade but we are unable to affect the blemishes.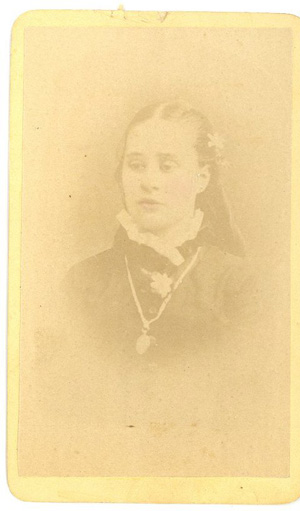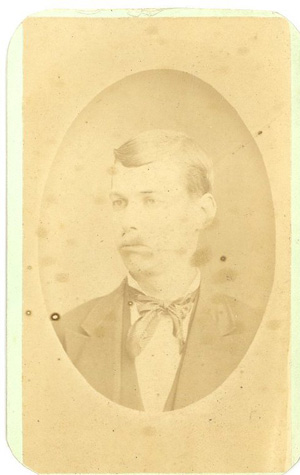 Ellen Reiley in youth Joseph Lawson McCord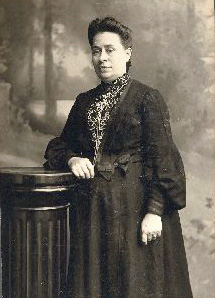 Ellen Reiley as an adult
Joseph Lawson McCord & Ellen Reiley Bible Pages
Click on the thumbnails below to view
Title Page Births Deaths Marriages
Since the Bible pages are very difficult to read we are placing them below in readable format:
Births:
James Anderson Reiley born November 6, 1822.
Catherine Frances MacCormac Reiley born November 12, 1824.
Ellen Reiley born October 27, 1855.
Joseph Lawson McCord born August 1, 1854.
James Anderson McCord born October 19, 1883.
Joseph Lawson McCord, Jr. born September 18, 1885.
Catherine Frances McCord born February 4, 1887.
Mary Ellen Josephine McCord born March 6, 1889.
Robert Durham McCord born September 7, 1892.
John Culbert McCord born December 15, 1894.
Sarah Belle McCord born June 10, 1898.
Joseph Charles Mackie born January 20, 1919.
Harry Alexander Mackie born July 27, 1920.
Margaret Ellen Mackie born April 5, 1922.
Deaths:
James Anderson Reiley died March 28, 1871.
Joseph Lawson McCord, Jr. died July 29, 1886.
Robert Durham McCord died September 28, 1894.
John Culbert McCord died March 6, 1896.
Mary Ellen Josephine McCord died July 20, 1899.
Catherine Frances Reiley died October 8, 1909.
Joseph Lawson McCord died March 17, 1914.
Ellen Reiley McCord died April 17, 1941.
Harry Alexander Mackie died June 7, 1927.
Joseph Charles Mackie died June 16, 1927.
Marriages:
James Anderson McCord and Susan Hester Fitzgerald married October 22, 1907
Joseph Lawson McCord and Ellen Reiley married October 17, 1882.
James Anderson Reiley and Catherine Frances MacCormac married January 1, 1855.
Harry J. Mackie and Sarah Belle McCord married April 2, 1918.
ADDENDUM:
January 1, 2008 - Marti has sent me two more pieces found in the above mentioned Bible. I will let her describe them:
"There appears to be a "Mr. and Mrs. Edward Milligan" who were quite important to the owner of this bible. I'm attaching the two pages that came from somewhere else and are just laying between the pages of that bible. One of them, as you can see, is an obituary from the "Northern Standard" on a Mr. Edward Milligan. Unfortunately, it's not an obituary where it tells the names of any children that survived him or the name of his wife. Really frustrating! Heck, it doesn't even include his date of death or where he's buried or what town he died in! Argh!!
"The other "page" is quite unusual.....it is a poem that was apparently written on the event of the death of "Mrs. Edward Milligan".....no first name appears. But, because these two things were together in this bible (between the pages of the bible), my thinking is that they were husband and wife. Also, just for some interesting information, the "poem" is printed on some type of fabric...........maybe satin? If this were a modern-day bible, it wouldn't be much of a stretch seeing as I think computers can print things on fabric now. But, for this to have been done back in those old days is truly amazing to me."
Possibly someone out there might know a connection between The Milligans and Joseph and Ellen McCord. Here are the pages - one is thumb nailed and the other is not:
A magnifying glass will help on Eulogy or set the zoom up in the lower right of page.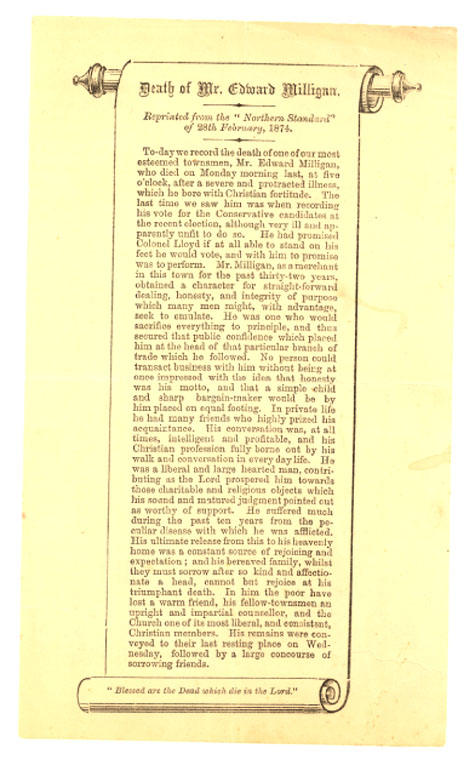 Eulogy for Edward Milligan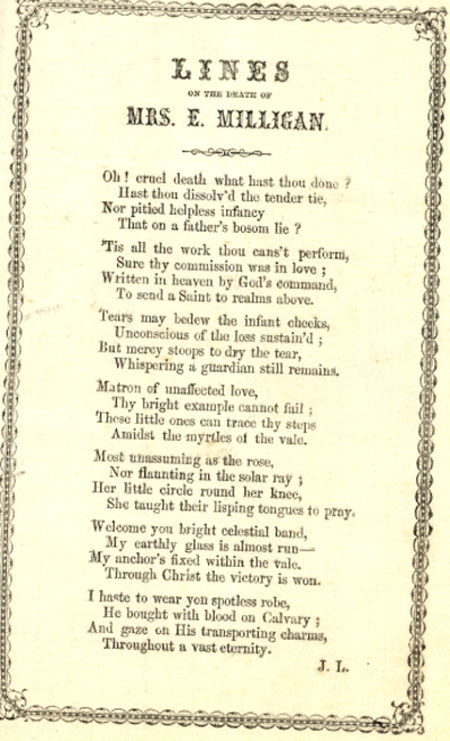 Poem written on the death of Mrs. Milligan