Thomas Porter McCord
The Thomas Porter McCord Bible is sent to us by Rufus Nelson McCord and his brother Howard Neal McCord (who currently owns the Bible). Thomas Porter McCord's father was Ambrose McCord they are from McCord Family Y.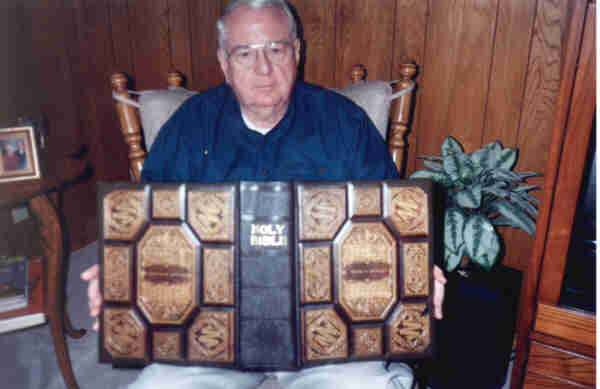 Nelson McCord with the Family Bible of Thomas Porter McCord.
The pages from the Bible
We have left the pages in large format because they are quite clear, even at that size, and some of the pages are difficult to read. Please click on the thumbnails to view and use the windows slides to bring the entire image into sight.
Page 1 Page 2 Page 3 Page 4